Kuzey Virginia'daki çeşitli dillere sahip olan yeni bir kiliseyiz.
Join us on Sundays
Starting July 11!
Hakkımızda
Ne: One Voice Fellowship is a new multi-lingual church in Northern Virginia, focused on the thousands of refugees and recent immigrants the Lord has brought to our community.
Neden: işletme yeriniz 'inin ürününüze erişemeyeceğini öğrenseydi ne yapardınız? Hedef mahallemiz olan Seven Corners'ta ilkokul çocuklarının -90 ′ı evde İngilizce konuşmuyor..
Kim: Leaders — Our leadership reflects the diversity of OVF. They speak English, French, Dari/Farsi, Amharic, Arabic, Spanish, Punjabi, Uyghur, Chinese, Korean, Japanese, and Urdu."
Neighbors — the whole world lives here! This is what the student body looks like at Justice High School in Seven Corners.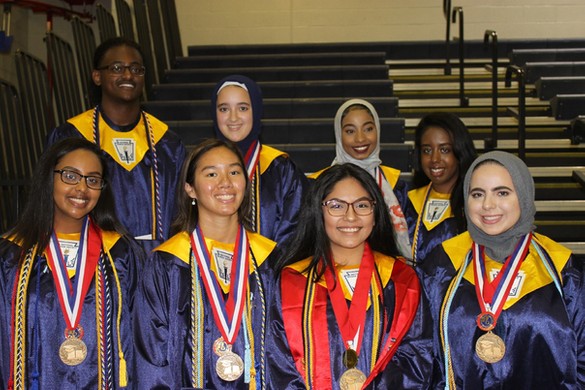 Elçi Pavlus, Akdeniz'in çevresine kiliseler diktiğinde, Büyük Komisyon vizyonunu paylaşan bireylerin ve kiliselerin mali desteğine güvendi: "bütün etnik gruplardan müritler yapmak" (halk grupları).
We invite you to partner with us, to contribute your money, wisdom, and prayers to accomplishing this vision. Would you consider being a monthly supporter, or making a generous one-time gift?
 Baba
Üyelerimiz
One Voice Bursu, Alexandria Presbiteryen Kilisesi ve Potomac Presbytery'nin gözetimi altında Amerika'daki Presbiteryen Kilisesi'nin bir misyon kilisesidir. Virginia Eyaleti'ne dahiliz ve IRS tarafından 501c3 kar amacı gütmeyen bir kuruluş olarak tanınırız. Daha fazla bilgi için bizimle iletişime geçin..