A new multi-lingual church in Northern Virginia.
About Us
What: One Voice Fellowship is a new multi-lingual church in Northern Virginia. We gather to experience a foretaste of Revelation 7:9, and to make Jesus known among our new neighbors.
Why: If your business learned that 80% of the community couldn't access your product, what would you do? In Seven Corners, our target neighborhood, 80-90% of elementary school children don't speak English at home.
Who: Our logo and leadership reflect the diversity of the church we are building. The OVF team speaks English, French, Persian, Amharic, Arabic, Korean, Japanese, Spanish, Punjabi, Uyghur, Chinese, and Urdu.
Read more about our Vision and Mission on the About page.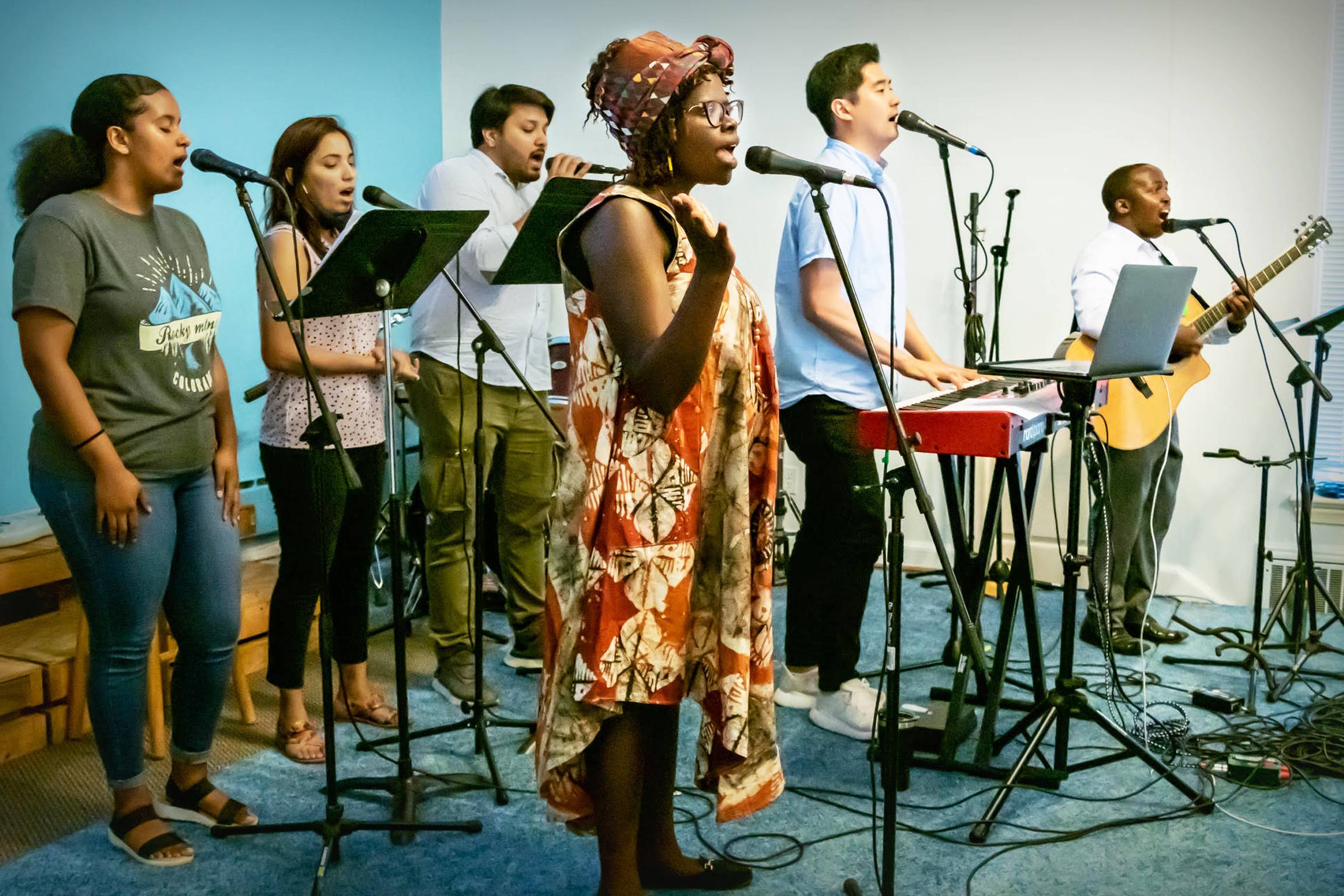 Sunday Service Schedule
4pm – Small Group Bible Study and Prayer
5pm – Church Family Dinner
6pm – Worship Service
Our
Affiliations
One Voice Fellowship is a mission church of the Presbyterian Church in America, under the oversight of Alexandria Presbyterian Church and Potomac Presbytery. We are incorporated in the State of Virginia, and recognized by the IRS as a 501c3 non-profit organization. For more information, contact us.